Ultrasonic Testing
Ultrasonic testing is an acoustic method for detecting material defects. Many components can also be inspected in their installed state, e.g. the support elements of an aircraft.
Ultrasonic testing is based on the fact that sound waves propagate at different speeds in different media.
The changes in acoustic properties at interfaces (e.g. blowholes, inclusions, cracks) inside the part to be inspected reflect the sound pulse. Based on the measured time difference, a signal image is generated and visualized on a monitor. Based on this image, the position, size and direction of expansion of the indication can be calculated.
Scope

Weld seam testing
Wall thickness measurement
Sheet metal testing
Forging inspection
Ihre Advantages

Mobile
Can be automated
Good reproducibility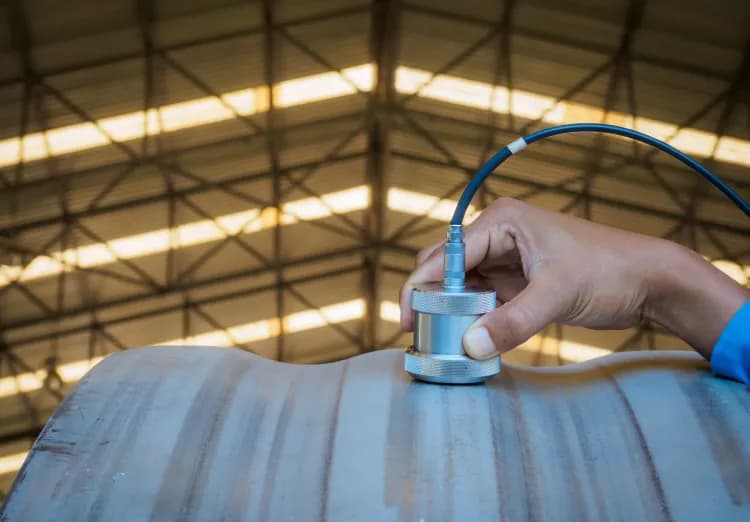 Your contact
Herr Bertram Sebastian
Leiter Messtechnik
Tel
+49 (0) 371/53 04 81 61
More services of HQM Induserv