Thermography
Since in most industrial processes liquids or gases flow above or below the ambient temperature or electric current flows, we are able to visually display the temperature differences with our system. Thus, defects and leakages of various causes can be identified.  
Furthermore, with the help of active thermography, we can detect critical defects in many components by applying heat to the areas to be inspected and drawing conclusions about their internal homogeneity based on the heat dissipation behavior within the component. The areas of application are mainly in modern fiber composites such as CFRP and GFRP, which are now processed in many safety-relevant products.
The Procedure

Passive thermography can be used to detect so-called hot spots in electrical switchgear and leaks in piping systems.
With active thermography, critical faults are detected by exciting the areas to be inspected with heat. In the inhomogeneous areas, differences in the heat dissipation behavior are formed, which we can visualize with our thermography system. All common excitation systems are available, with which we can display the different methods of transient, impulse and lockin thermography. We are one of the few service providers worldwide with approvals in the field of aviation.
Your Advantages

From the temperature delta displayed in the image, you can quickly draw conclusions about the "internal values" of the object to be tested.
For this non-contact, imaging and mobile test method, hardly any preparation is required in most cases to display the condition of the test area.
Thermography is extremely precise and offers the possibility of displaying even the smallest temperature changes.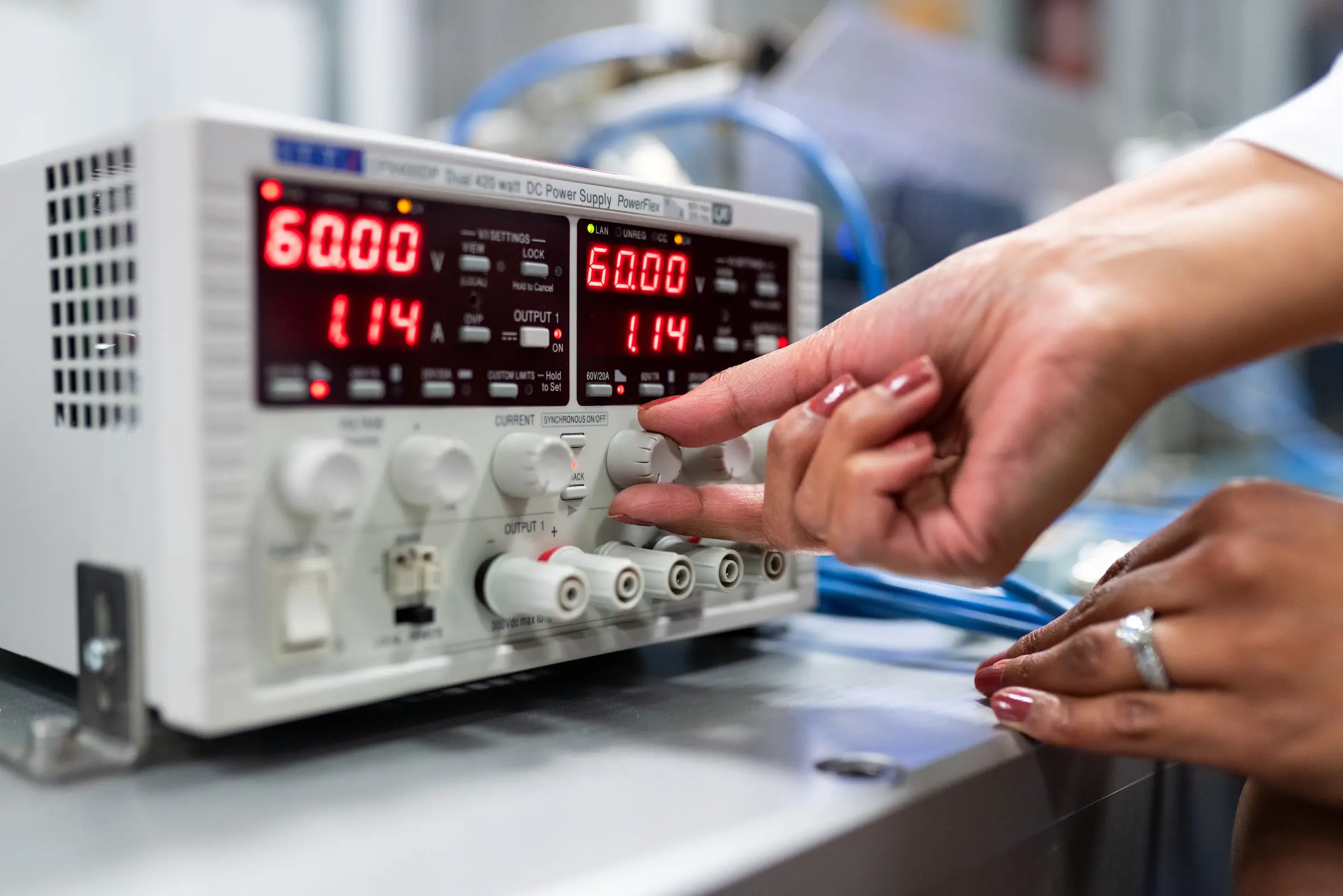 Your contact
Herr Bertram Sebastian
Leiter Messtechnik
Tel
+49 (0) 371/53 04 81 61
More services of HQM Induserv