Eddy Current Testing
Eddy current tests are used to reliably detect flaws such as cracks, corrosion and foreign material inclusions. Therefore, they are not only used for testing non-ferromagnetic metals, but also with special probes for steel components such as heat exchangers and their weld seams in power plants.
Layer thicknesses and temperature-related microstructural changes can be detected locally quickly and reproducibly.
The Procedure

In crack detection, the sensor is moved over or through the object to be tested. As long as there is no inhomogeneity in the material, its electrical resistance is also homogeneous and the eddy currents flow uniformly in the material.
When measuring the thickness of electrically non-conductive layers, the lift-off effect is used to display the thickness of the layer via the amplitude of the instrument previously set with reference foils.
The conductivity provides a fast, reliable indication of the microstructure and heat treatment condition of an alloy.

 

 
Your Advantages

Eddy current testing is a safe, fast, mobile and often contactless method for the visualization of inhomogeneities in many materials for various applications.
We as a service provider offer you with our know-how test scenarios, equipment and technical support specifically tailored to your application, up to complete in situ solutions on site at your company.
No consumable chemicals are used.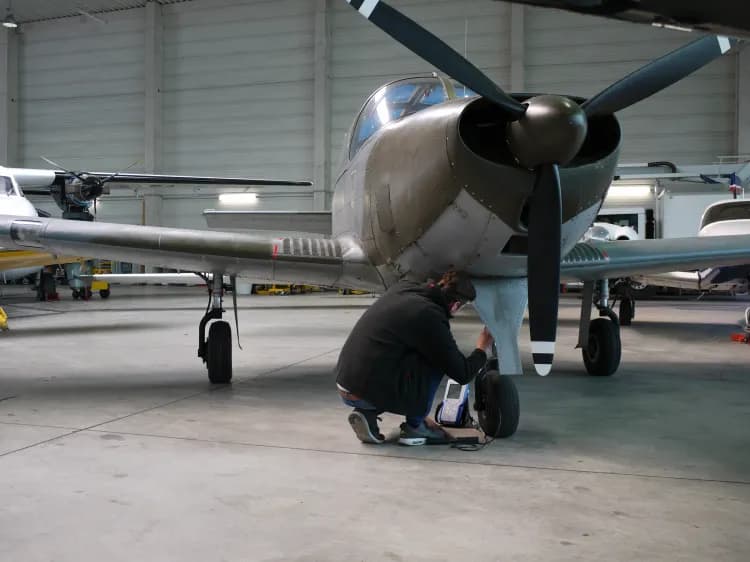 Your contact
Herr Bertram Sebastian
Leiter Messtechnik
Tel
+49 (0) 371/53 04 81 61
More services of HQM Induserv