Application Measurement
With stationary or mobile 3D technology we measure your components, devices and plants.
Benefit from our more than 25 years of experience in measurement technology.
We provide you with fast and professional measuring programs and test reports, so that you can prove the necessary quality requirements of your products. Of course, you will receive information about the measuring equipment used, the measurement uncertainties, error analyses or the documentation.
Component measurement / initial sample inspection in Chemnitz

3D measurement of small parts up to medium size components at high accuracy.

 

3D coordinate measuring machines (Wenzel / Werth)
series measurement, part measurement, first article inspection
maximum measuring volume 1200 × 2500 × 1000 mm (XYZ)
offline programming / creation of measuring programs
measurement and evaluation according to drawing and / or CAD model
Measurement of surface shape of components (roughness, waviness) and profile measurement (radii, chamfers) on the Hommel roughness and profile measuring device
Measurement of form and position deviation (roundness, cylindricity, straightness) on form testing equipment of the company Mahr
Reverse engineering / surface reconstruction / creating CAD models on the basis of components

 

 
Component measurement / initial sample inspection at your site with mobile measurement technology

3D measurement of parts or equipment at short notice, quickly and accurately at your site.

 

Faro arm
Faro laser tracker
Steinbichler T-Scan laser scanner
Fringe light projection Steinbichler Comet L3D (similar to GOM)
Measurement and evaluation drawing and / or CAD model
Evaluation with Polyworks
Reverse engineering / reverse engineering / create CAD models based on parts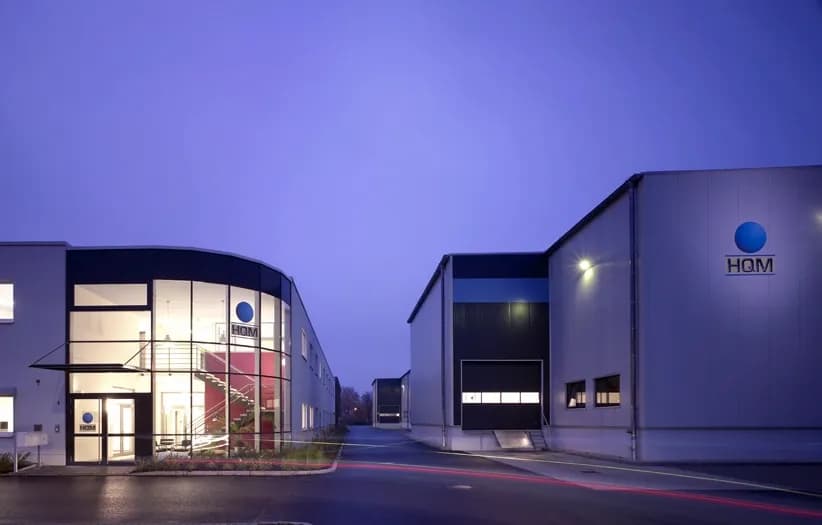 Your contact
Herr Bertram Sebastian
Leiter Messtechnik
Tel
+49 (0) 371/53 04 81 61
More services of HQM Induserv